This brings the number of cases to six.
The case was recorded last Friday in the Techiman Municipality.
A 32-year-old female who reported with the symptoms was diagnosed and currently in isolation.
The Municipal Health Directorate has since mounted surveillance and contact persons of the patient.
They have been identified and specimen samples were taken for confirmation.
Dr Fredrick Adomako-Boateng, Bono East Regional Health Director confirmed this in an interview with this reporter Wednesday at the Regional Health Directorate in Kintampo.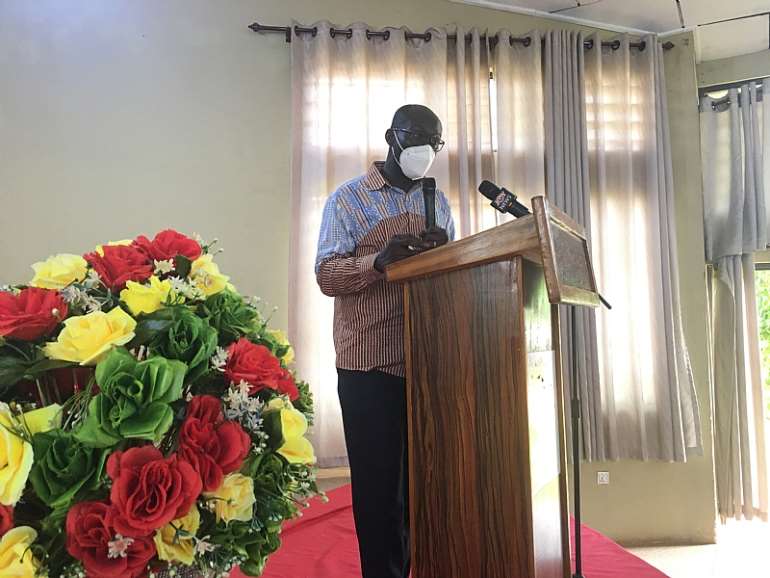 He said the region was prepared to face the disease in case it becomes a pandemic.
Dr Adomako-Boateng noted that through the alert of the Director-General of the Ghana Health Service regarding the outbreak of monkeypox disease in three regions of the country, the directorate mounted surveillance in all health facilities and public places.
Dr Adomako-Boateng mentioned that following the surveillance, a facility in the Techniman Municipality reported a suspected monkeypox case and specimens were taken to the reference laboratory for analysis at the Kumasi Center for Collaborative Research (KCCR) in Kumasi of the Ashanti Region.
He disclosed that on 20th of June, 2022 the results came and it was positive, however additional efforts have been put in place by the directorate to identify more contacts of the patient so as to prevent the spread of the disease.
Dr Adomako-Boateng hinted that the patient is currently isolating at home with clinicians attending to her to recover soon.
He added that her condition is currently mild and does not show any severe ailments or complications.
Mr Abraham Num, Disease Control Officer at the Techniman Municipal Health Directorate urged the general public to limit contact with monkeys, squirrels, rats and other animals to avoid getting contracting the Monkeypox.
Mr Num advised the public to boil meats of these animals well and must endeavour to continue practicing the safety protocols including frequent hand washing under running water, social distancing, wearing of nose masks and avoid hand shaking in public places among others.
Five cases of monkeypox have been recorded in Ghana on June 8.
The cases were recorded in Eastern, Western and Greater Accra Regions.
The Director General of the Ghana Health Service (GHS) Dr. Patrick Kumah Aboagye said at a press briefing in Accra.
He added that out of the 12 suspected cases tested on May 24, five confirmed positive.