Year of Roads: 198km of Roads under construction at Elembelle
The District Chief Executive for Ellembelle, Kwasi Bonzo, has revealed that his district is currently supervising the construction of a total of 198 kilometers of roads understand the 'year of roads' declared by President Akufo-Addo.
According to him, the 6.5 kilometer asphalt road from Esiama through Nkroful to Anwai which is currently under construction is being funded by the Ghana National Petroleum Commission (GNPC). It is expected to be completed for commissioning by July, 2020.
In an interview with Opera News during a recent visit to the district, Kwasi Bonzo explained that over 20 kilometers of road projects have also been captured under the government's critical roads infrastructure project. He said notable companies including including Ghana Cocobod, Ghana Highway Authority, Ghana Gas, and the Department of Feeder Roads have all committed to funding the projects.
Kwasi Bonzo accused the previous administration of John Dramani Mahama of not constructing even a kilometer of road within the district and that is why roads in the district have been left in a bad state.
He noted that the administration of Nana Akufo-Addo is committed to bringing relief to motorists and residents accros the country so as to enhance the local economies.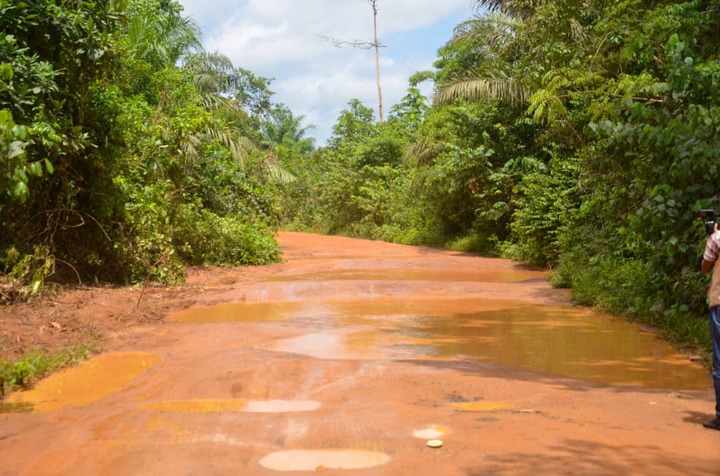 By Jeorge Wilson Kingson || Opera News